COVID-19 Impact Stories
We are maximizing our facilities and staff in order to house and protect as many homeless youth and families during this pandemic effecting our world.
We have raised
$42,715.68
of our
$125,000.00
goal.
---
BWC Family Advocacy Services support leads to college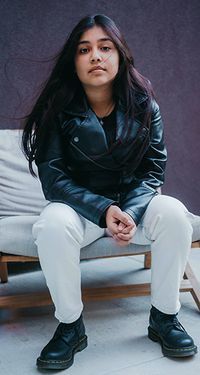 Domestic violence had torn apart Melissa's family unit, leaving her mother to try and provide for her four daughters. Melissa was entering a local high school at the time and it was a very difficult period for her and her family. BWC's Family Advocacy Services were alerted to their plight and BWC's case managers went to work trying to reset things for Melissa, her younger siblings and her mother.  Melissa's grades began to improve and BWC connected her with scholastic opportunities outside of school. Soon, Melissa's grades improved to all A's and B's and she even held a part-time job at a fast food restaurant to help her family. But, then the pandemic hit and Melissa's Mom lost her job. BWC stepped in to qualify the family for rental assistance to keep them housed and not on the streets.
"Bill Wilson Center did so much for me that words can't thank them enough for me," said Melissa. "I can proudly say that I see those people as family, helping me with everything that I had going on, and they never left especially with my college applications."
This fall, Melissa enrolls at Fresno State University to study forensic science.
---
Safe and Housed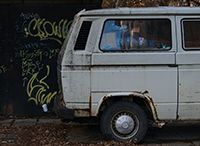 A local school district referred to Bill Wilson Center a mother with four children ages 13, 12, 17, and 6 when it was discovered that they were living in a van. On top of being homeless, the mom is a victim of domestic violence. BWC's case manager got the family on the list for housing assistance. BWC staff helped the mother obtain a restraining order and file for child support. BWC enrolled her in a counseling group for victims of domestic violence, which has been a tremendous help to her. The family is now housed with all four children attending school on a regular basis (until COVID-19 reared its ugly head).
---
Making it Through Tough Times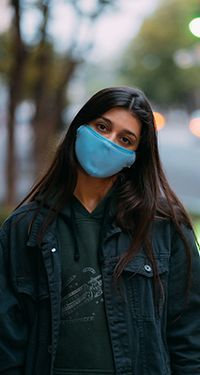 Life was going well for Renee. Bill Wilson Center helped her end her couch surfing and found her a room in a shared housing site. She had a job in a service deportment and was attending community college in hopes of attaining a business degree in the near future.
The COVID-19 pandemic has put a new level of stress and difficulty to her life. Renee was laid off from her job, her college classes were disrupted and the shelter-in-place restrictions were taking a toll on her wellbeing. Thanks to her BWC case manager and counselor, Renee is getting the help and support to make it through these trying times.
---